This week, we'd like to help a 51 year old man called Afi, who has been living on the streets. Afi has a brain injury and mental health problems. He had been staying with a friend for a while, but his friend couldn't accommodate him anymore and so Afi became homeless.
He came to the attention of the local authority, and they helped him into supported accommodation (which helps homeless people to maintain a tenancy). Afi has successfully done this, and has just moved into his forever home.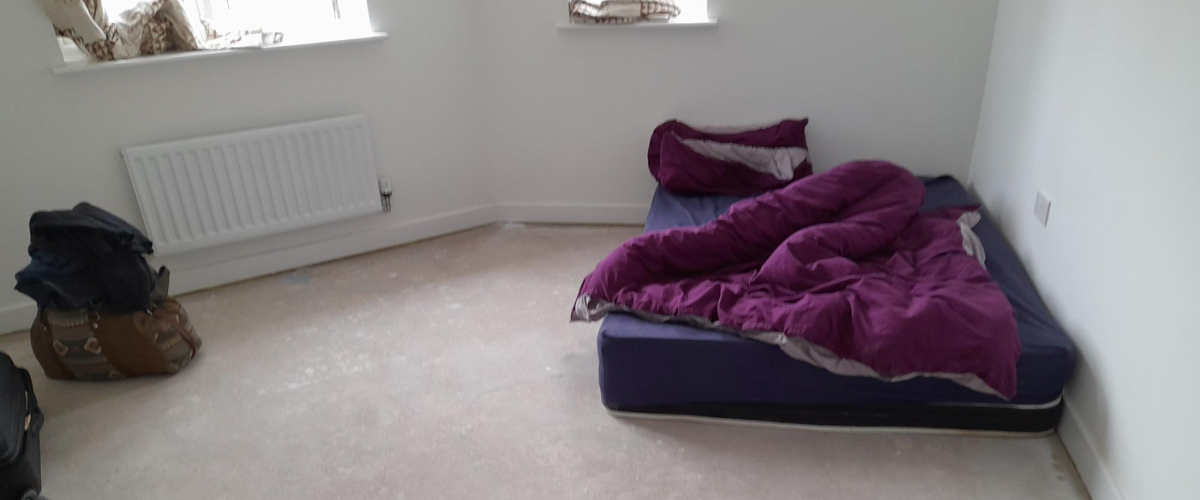 He isn't able to work, due to his injury, and the social housing he has moved into doesn't have carpet. He has very few belongings and is in need of help.
When we asked his social worker what kind of help we could provide for Afi, she said: "Afi just wants to feel settled in his home, look after his health and live a quiet life."
With your support we'd like to help him do that.