This week, we'd like to help an 8 year old boy called Riley and his baby brother Rory.
Last year, Riley started having headaches and feeling sick, which his doctors thought was migraines at first. He also started becoming withdrawn and angry - but it was during lockdown, so they thought perhaps he was tired or having too much screen time. But when he didn't get better and started to lose weight, his mum took him back to the doctor. After more tests, they discovered Riley had a brain tumour.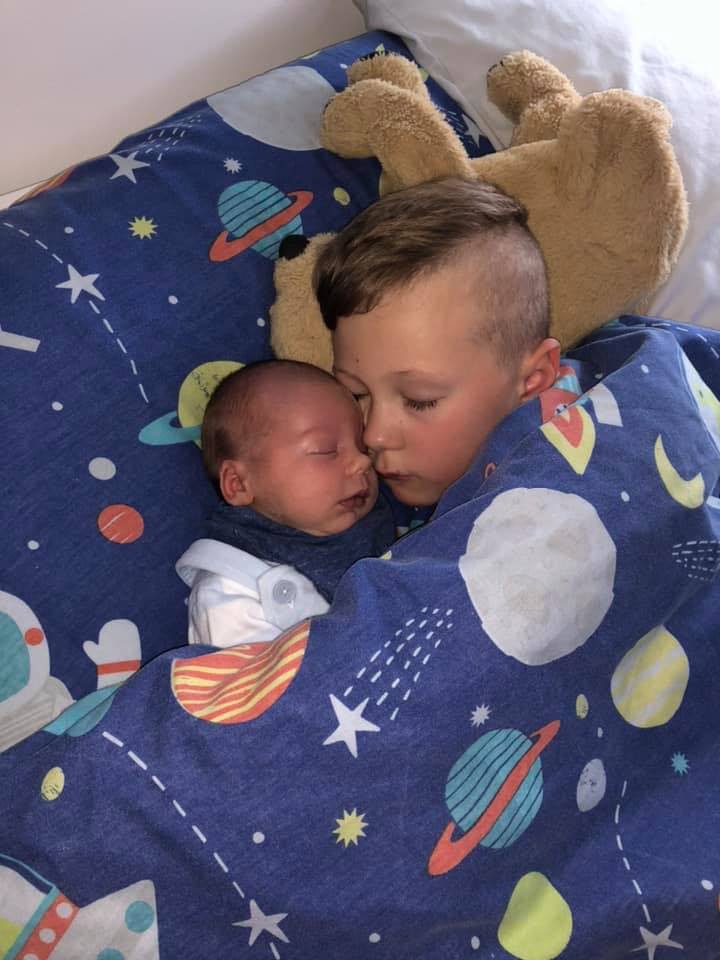 His mum, Emily, said: "I just couldn't believe it, You read of these things happening to other parents and you just never think that it is going to happen to you."
Riley has spent the last 10 months in and out of hospital having operations and treatment. Emily was still on maternity leave when Riley became ill and his step dad was furloughed, so it has been incredibly tough – both emotionally and financially. All of this happening during lockdown, which added to the stress. And among all of this, Emily was trying to care for her new baby – trying to be in hospital with Riley, but making sure she was back in time to breastfeed Rory.
Emily works for the NHS and her maternity leave ended in March, but with Riley still having treatment she hasn't been able to go back to work. His step dad has also had to stop working to help care for them both.
They have had a really terrible year, and we'd like to do something to help make the rest of it a little bit better for them
The risk of Covid makes it hard for them to take Riley out very easily, and their garden is in a bad state. It's not safe or suitable for the children to play in. We'd like to fix it for them, and give the children somewhere to play while they're at home.