This week, we'd like to do something kind for 38 year old Laura from Manchester, who has cerebral palsy.
Laura made the headlines last year after she was one of the last people to be evacuated from the Manchester Arena following the bombing. As everyone else fled to safety, Laura was in her electric wheelchair, stranded at the top of the stairs. She was terrified and begged some workers to help her, and they ended up carrying her down the stairs. But this terrible ordeal only made Laura even more determined to regain some mobility.
Laura has been in a wheelchair all of her life. She fought for 2 years to be granted an operation called SDR (which she finally had in 2014) to help eliminate some of her muscle stiffness. It is a challenge to have it funded on the NHS – especially as an adult.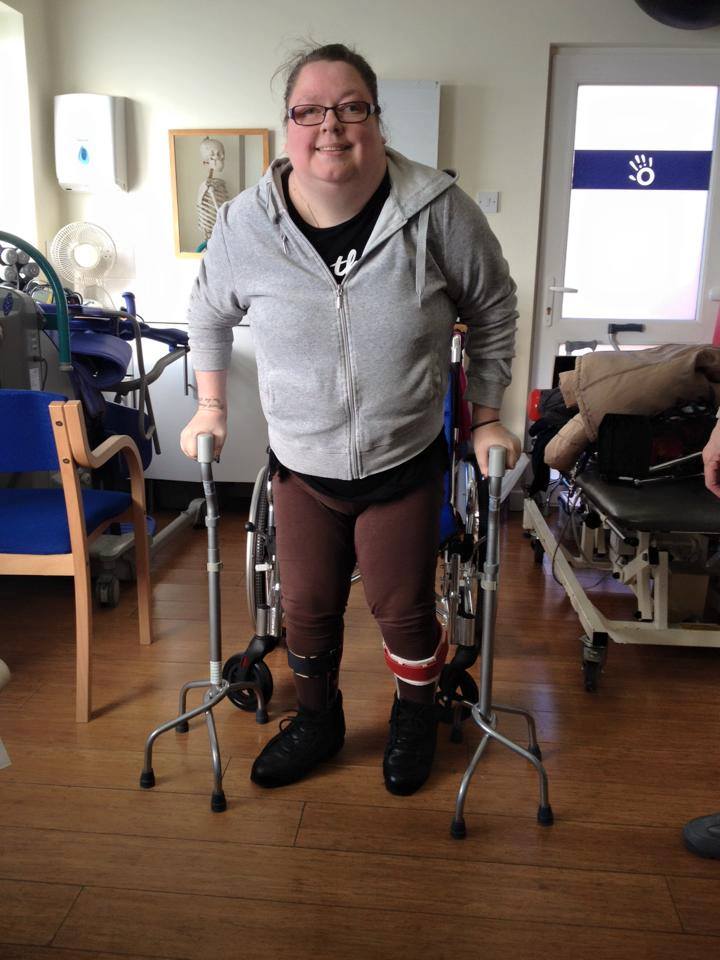 Before the surgery, the outlook for Laura looked bleak. She was losing all the abilities she had fought so hard all of her life to have. The surgery has given Laura a real chance at regaining mobility - but the operation alone cannot do that for her. She has also needed an intensive programme of rehabilitation, which is not available on the NHS.
Due to a lifetime of stiffness and the problems that it caused, Laura has had to have 4 further procedures on her legs.
"It has been a lot to go through, but the SDR surgery was a chance of a lifetime and I promised myself, my family and the surgeon that I would do anything in my power to get the best possible results," Laura said.
So, Laura and her family have been working hard and have managed to fund some therapy for her – and she is now gradually regaining back her abilities. But she simply can't afford to pay for the number of sessions she needs. Laura used to work full-time, and is keen to get back to work as soon as she can. But in the meantime, she needs help. Laura has another surgery on her knees at the end of this year, but she doesn't know how she is going to pay for more rehab. She has been constantly fundraising - holding raffles, selling things, doing bucket collections outside sports matches...but fundraising as an adult can be tough.
"I have a very long way to go but I know I can continue to improve with rehabilitation. It has even been said that I could one day take independent steps and then build from there, imagine that!!! I wish I could fund this myself and that I didn't need other people to help me but sadly I can't."
"I have thought about quitting, but the more I achieve the more I can't bring myself to do it. I don't want big things in life just simple little things people take for granted every day... a walk in the park, to step on a beach, to kick the autumn leaves, any help received can give me all these things."
The person who nominated Laura has a child with cerebral palsy, and met her through a support group. She said Laura has been a huge inspiration, not just to her own child but to so many other young people in the group.
With your help, we'd like to help Laura get the physiotherapy she needs.
(ARE YOU HILARY? A lovely lady called Hilary submitted a contact form on this website offering someone help, but her email address was incorrect and so we can't get hold of her. Hilary, if you're reading this, please get in touch again)