This week, we'd like to help change the life of a 21 year old girl from Wiltshire called Kayleigh.
Kayleigh had an accident when she was 12 and is now a wheelchair user. For a long time, she struggled to come to terms with what had happened, and felt very isolated. Even during the hardest times, she remained positive - and then a few years ago she went along to a youth event with a charity called Whizz Kids and it helped her turn her life around.
Since then, this amazing young woman has been a young trustee for Whizz Kids, a committee member for another local charity, she has campaigned with MPs for better access to work, travel and educational services for young people with disabilities, she has won an award from Whizz Kids for having the biggest transformation, and she started a degree in musical theatre. But Kayleigh is now struggling.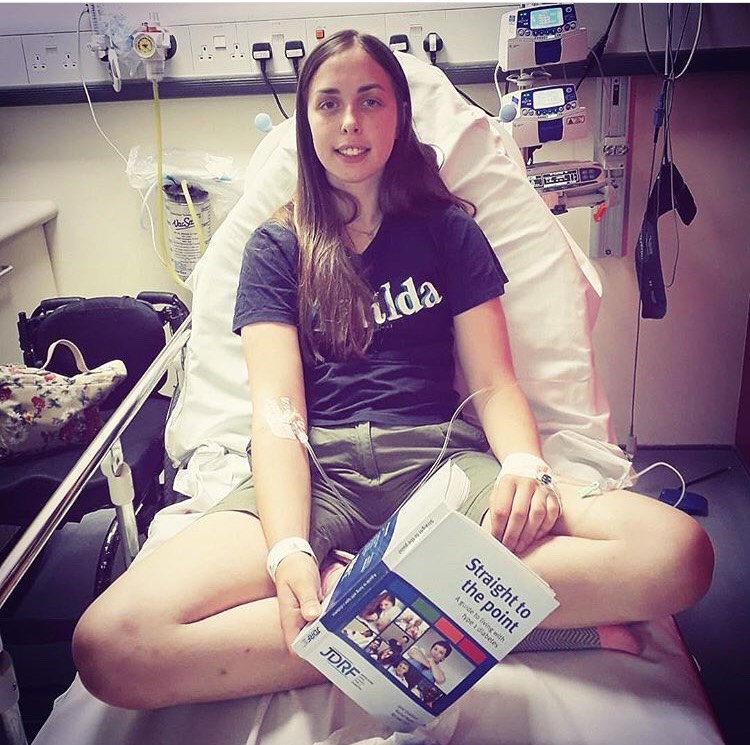 She currently has an NHS wheelchair that is very heavy, and not at all suitable for her lifestyle. It breaks frequently, and she has damaged her back trying to manoeuvre it. It also has a significant impact on her energy levels. All of this makes it difficult for her to access employment, to go to social events and it has a negative affect on her health.
Kayleigh's step-dad sadly died recently, under very sudden circumstances. He used to help Kayleigh a lot with transport, getting her wheelchair in and out of the car etc, so her need for a better wheelchair has become more urgent.
Kayleigh's dad has also been diagnosed with an aggressive form of cancer. Kayleigh helps to drive him to and from the hospital for his appointments - despite how difficult it is for her and how much it damages her back even further.
On top of all of that, her mum is also struggling with her health (she has Parkinson's disease and fibromyalgia). Kayleigh used to travel back weekly from university to make sure her parents her ok, and she has since moved home and helps out where she can.
Kayleigh really is an amazing girl with an amazing family. She has been doing car boot sales and selling her things to try to raise money for the new chair she needs, and she has managed to raise almost half of her target. Her parents have also been fantastic in helping her to fundraise in any way they can, despite their circumstances.
With your help, we'd like to help Kayleigh to raise the rest.