This week, we'd like to help change the life of 10 year old Evie from Somerset.
When Evie was born, she wasn't expected to survive long enough to leave the hospital. She has cerebral palsy and epilepsy. Her seizures are severe and affect her heart and stop her from breathing all together.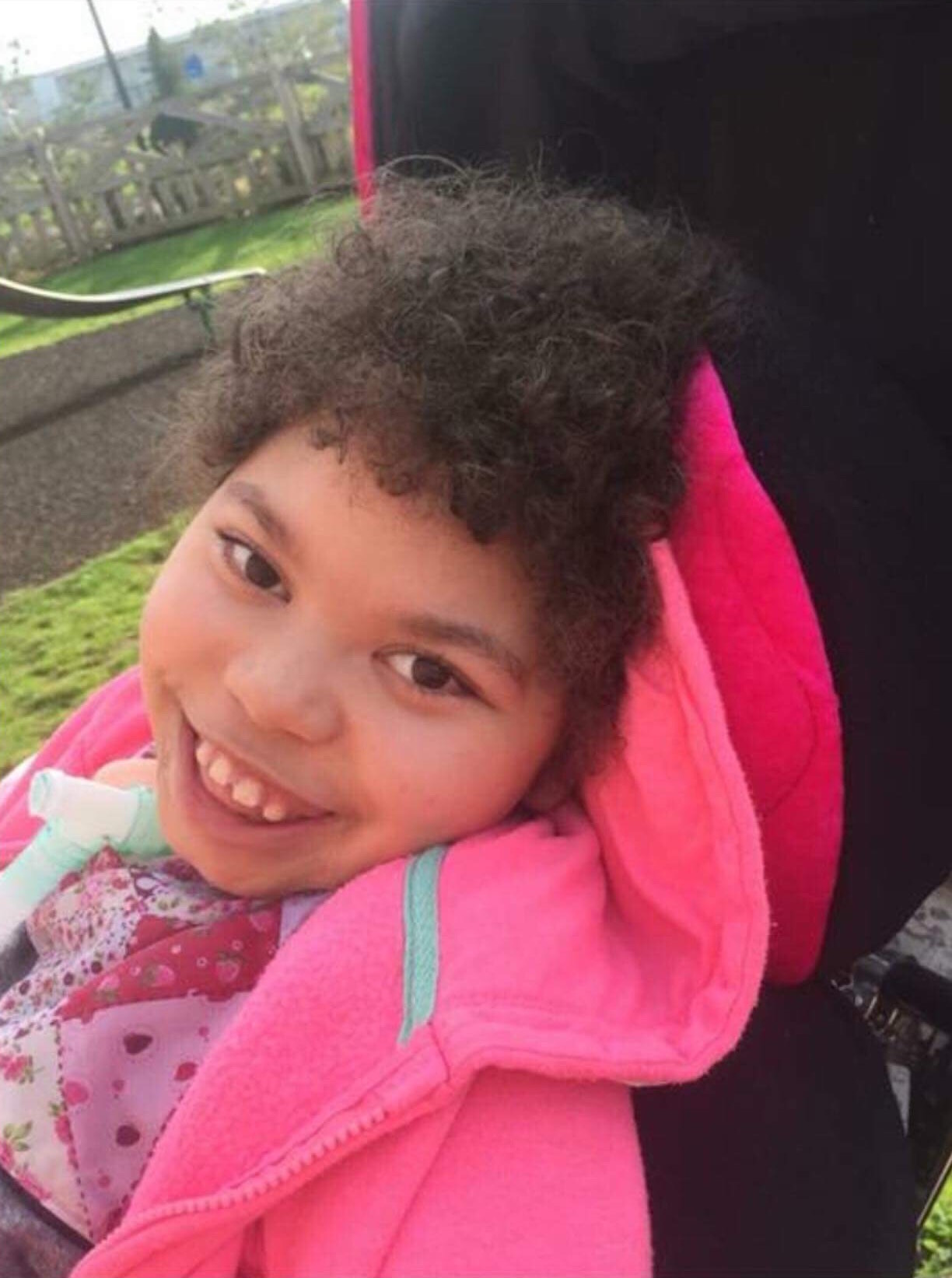 In 2015, her mum Mykala was told that her little girl didn't have long left to live. But Evie has defied the odds and almost 3 years on, she is still fighting and still smiling.
Evie is being cared for full time by her mum, who is a single parent. She is house bound most of the time and is connected to machines that help to keep her alive. She has serious breathing problems and regular seizures.
"It's the worst feeling in the world to see your child so ill when you're unable to help. When she is sad or in pain, all I want to do is cuddle her and make her feel better, but every time I touch her she has a seizure," her mum said.
Evie is trying new medication to help with her seizures, and physio to help her learn and develop. But being stuck inside all the time makes life harder for both Evie and her mum.
With summer coming up, we want to give them both something incredible to look forward to - time outside together in a beautiful space, anytime they like! With your help, we want to create a sensory space for Evie in her own back garden. Their garden as it is isn't suitable for Evie's needs. It needs to be paved or Astroturfed, so Evie can access it properly in her chair. And we also want it to be filled with amazing sensory things for Evie to help her develop, relax and - most importantly - to have fun!
Mykala says all she wants to do is keep her beautiful daughter smiling. And with your help, we want to help her do just that.