This is Noah. Noah is 4 years old and lives at the Butterfly Children's Hospice in China. The hospice cares for orphaned, abandoned and very sick children. Many of the children come from families who felt they couldn't look after them anymore.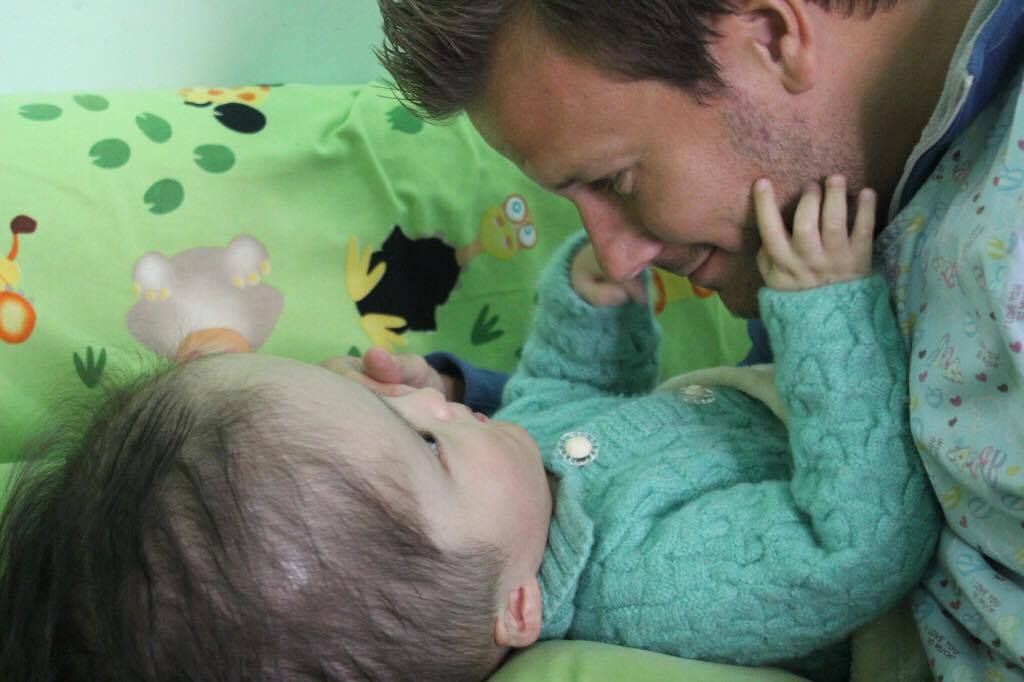 In the past two years, 52 Lives supporters helped buy wheelchairs for two children at the hospice – Edmund and Matilda - along with 101 Things To Do When You Survive. And it changed their lives. This week, we need your help to change the life of another little boy.
Noah came to the Butterfly Hospice when he was 9 months old. He was dying and there was very little hope for him. They were unsure if he would even survive those first few days. Noah has hydrocephalus – which means that the drainage system in his skull doesn't operate the way it should so Noah has excessive fluid. Noah's hydrocephalus was extremely severe and there were no local doctors who were willing to try and operate to insert a shunt.
Luckily, shortly after Noah arrived at the hospice, they found a Shanghai doctor who was prepared to take a chance and perform the procedure - a life-changing moment for Noah. It has given him a chance for the future, but it sadly doesn't undo the damage which was already done.
Noah has a large head circumference which makes it very difficult for him to sit up or for his carers to take him outside. This means Noah spends a lot of his days inside, either laying on the ground or being carried around. This was fine when he was younger, but Noah isn't a baby anymore and is in need of proper social interaction and some greater independence. 52 Lives Director of Kindness, Greig, (pictured above with Noah) was lucky enough to meet Noah when he visited the hospice several years ago and was overwhelmed by how affectionate and loving he was. And the head nurse at the hospice described him as a happy, trusting and kind little boy who is longing to explore.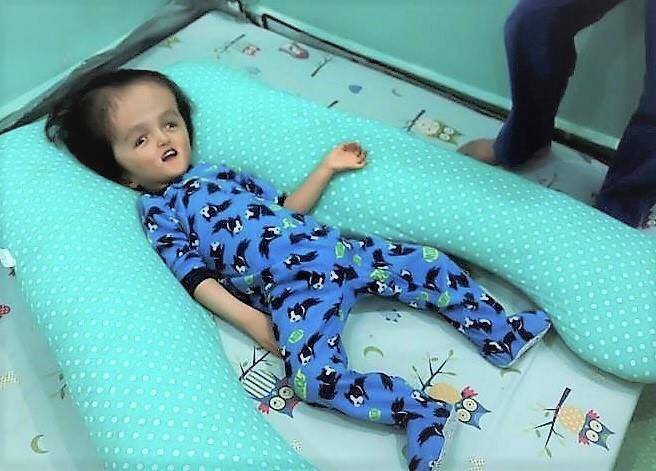 The nurses at the hospice have had Noah measured for a wheelchair with a specially adapted headrest, but it is incredibly expensive. They have worked so hard to raise just over half the funds they need, but they need help to pay for the rest. So with your help, we would love to raise enough money to buy Noah his wheelchair, and give him a chance to live a more normal life...to sit up, to move around with more dignity, and to interact with those around him.
It really will change his life. Please help if you can.