This week, we would like to help an 11 year old girl from Watford fulfil a dream to meet more children like her.
Brooke has been ill since the day she was born. She has a condition called Diamond Blackfan Anemia (DBA), which is a rare blood disorder where her bone marrow doesn't make enough red blood cells.
Brooke has had to have hundreds of blood transfusions and underwent a bone marrow transplant and chemotherapy in 2014. She sadly also suffered from sepsis and spent 4 months on life support.
Her hip has now started to crumble – they think as a result of the chemotherapy she had. So she is in constant pain, taking high dose painkillers every day, and has to be in a wheelchair now on some days. Eventually, once she stops growing, she will need a hip replacement.
This July, there is a special camp being held for children with Brooke's rare condition. It is a chance for children and their families to meet other children and families going through the same thing, to share experiences, to meet leading specialists, and to have some fun in a safe environment.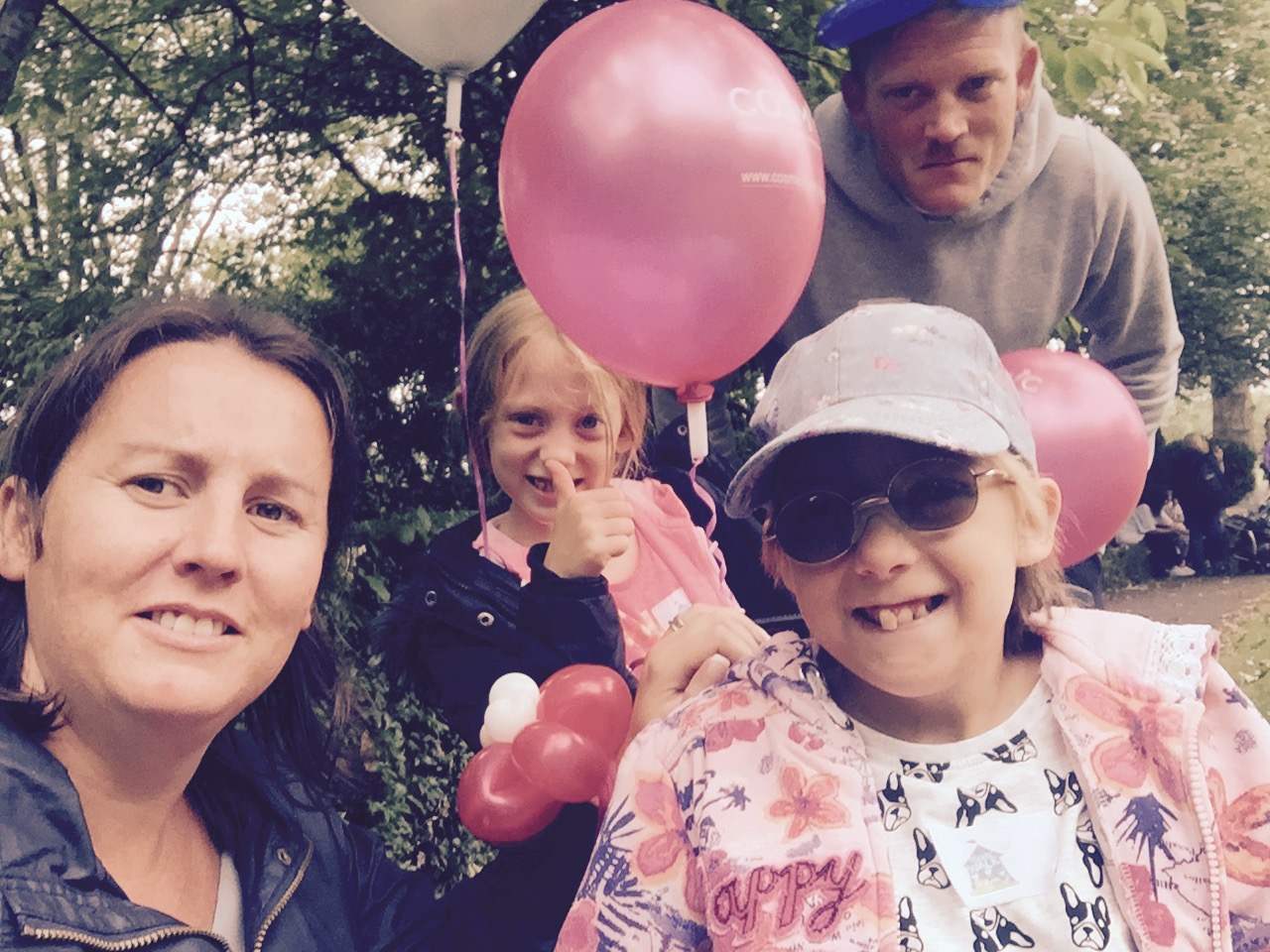 Brooke would dearly love to go, but the camp takes place in Maine in the US and the flights are too expensive. Brooke's dad works, but her mum is a full-time carer for Brooke so isn't able to. They have been fundraising for months to try to raise the money they need but they still have a lot left to raise.
Once they are at the camp, all food and accommodation costs are covered for the whole family - it is just the flights they need help with.
When I asked Brooke's mum what difference the camp would make to her daughter, this is what she said. "Over the last few years Brooke has started to realise she is different. I think meeting children the same will boost her confidence. It will also give her hope for the future to see how far some of the other children have come, and show her that anything is possible. It would make such a difference to her life, and also help her sister who could meet siblings in the same situation."
Brooke is an incredibly brave young girl and we want to do something kind for her. With your help, we would love to fulfill her dream to go to Camp Sunshine.