This week, we want to do something kind for a 4 year old boy called Logan.
Logan lives at home in Kent with his mum, dad and little sister Ava-Lily.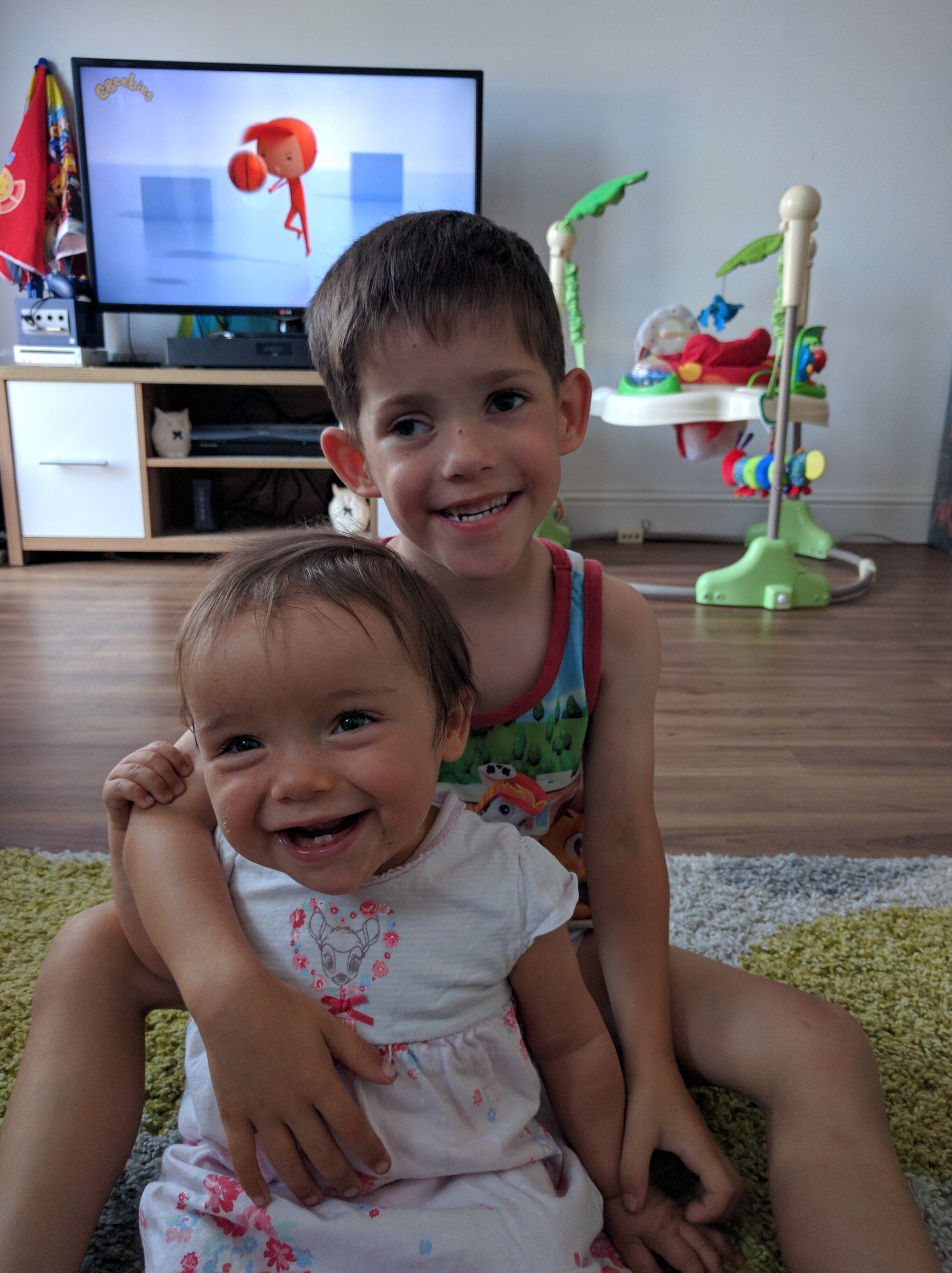 Logan was born at just 25 weeks, and had a severe heart problem called Tetralogy of Fallot. He also has a global development delay, meaning he doesn't reach the expected milestones for his age.
In July, Logan had to have heart surgery to replace a valve, and has spent the summer slowly recovering. He will continue to have some minor symptoms of his heart problems for some time but is getting stronger every day. There's also a concern he may be incontinent and in need of glasses soon but they are taking things one day at a time. And he is on track to start school this month, which is an incredible feat.
Logan's little sister, Ava-Lily is 11 months old, and also has serious medical issues. She was born with half a heart and disorder of the spine. She had to have major surgery when she was just a few months old, and still has a long road ahead of her.
Her heart condition will never be repairable and she will always have just 1 pumping chamber, which will slow her growth and affect how much mobility she will have. Her spine disorder means that any day she could lose feeling to her legs and she also has bilateral clubfoot, which is being corrected with boots and bars. To most parents, first steps are important but with Ava, just wiggling her toes was an unbelievable moment for her parents.
Logan and Ava-Lily's parents, Kirsty and Andrew, have both stopped working and are now full-time registered carers for their children.They spend a lot of their time at hospital appointments, and the rest of their days they do what they can to bring as much fun into their children's lives as possible. This family is dealing with so much and we would love to do something kind for them.