This month, GalaBingo.com helped to give a former dancer who lost a leg the treat of a lifetime. Nominated by her daughter Tracey King, pensioner and former dancer Shirley King, from Billingshurst, was chosen by Gala Bingo and 52 Lives to receive a very special trip.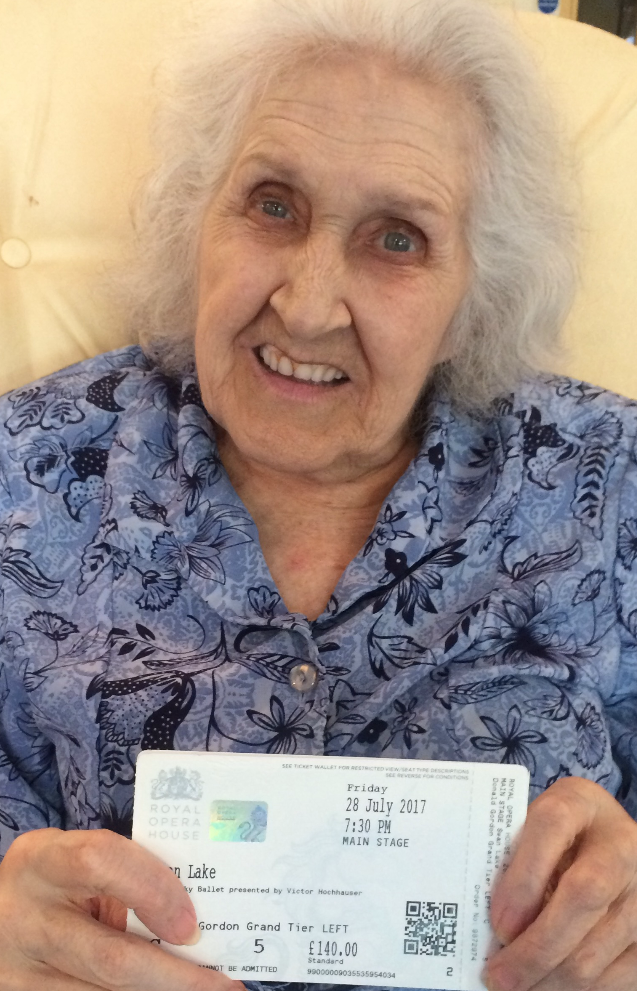 Shirley was a former dancer who has sadly lost her leg. Despite the loss, Shirley is still an avid fan of dancing, in particular ballet. She loves to watch DVDs of ballet, and her daughter nominated her to receive some more DVDs so that she can continue to enjoy her passion. But the Gala Bingo team wanted to do a little bit better than that!
They have surprised Shirley and her two daughters with tickets to see Swan Lake at the Royal Opera House in July, as well as travel, accommodation, and meals for the weekend.
After finding out that her nomination had been successful Tracey said: " I nominated my mum as I believe she deserved something special due to everything she has been through over the last five years. She has never moaned or complained and always carried on fighting! When I told mum that she had been chosen she was so overwhelmed and couldn't believe it.
"It's emotional to see her so humbled by this generosity. I can't describe what this means to us. For the first time in the last three years I have a little bit of my mum back again! I can't thank 52 Lives and GalaBingo.com enough."
Alison Digges, Managing Director of Gaming Brands at Ladbrokes Coral, said: "We know that it can be hard to see someone we care about go without something – it is one of the reasons we have been proudly supporting 52 Lives with weekly donations, and ensuring they can go on changing lives and helping those who really need it.
"We were delighted to arrange this special treat for Shirley and her daughters. Her story really resonated with us, and, although it was an incredibly tough decision to make, we felt she was especially deserving."