Christmas 2020
Today, we are doing something kind for a 24 year old man called Charlie, from Borehamwood.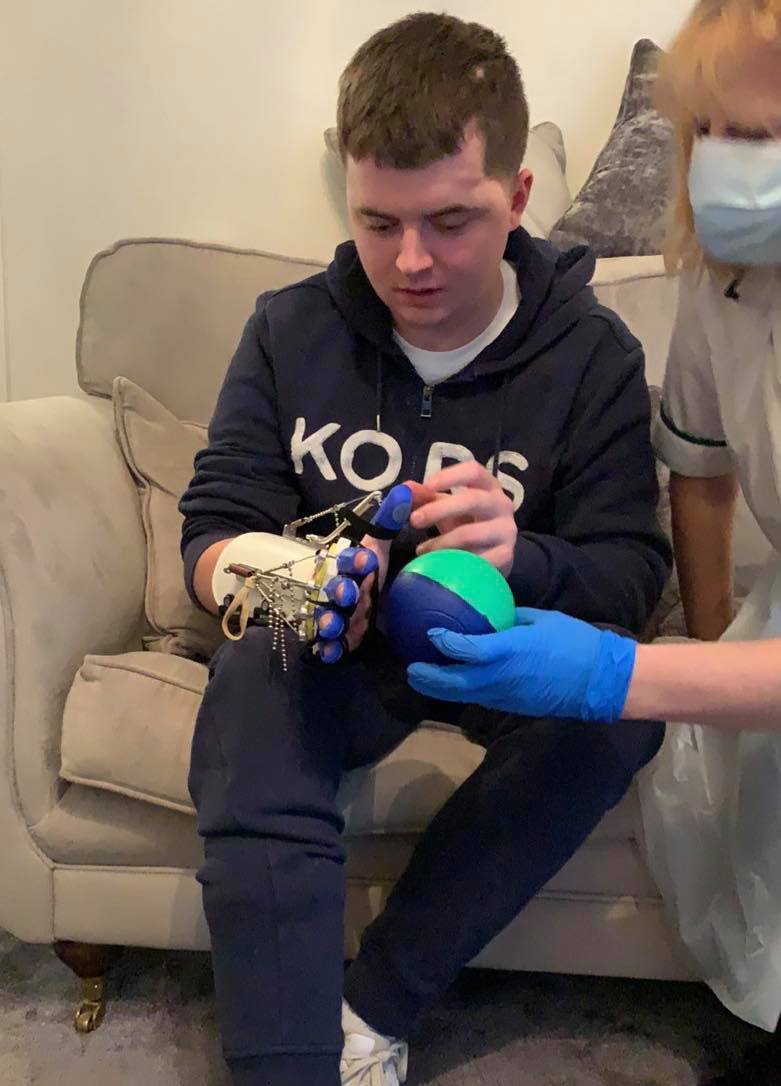 Last year, Charlie collapsed after suffering from a bleed on the brain. It was stemming from something called an AVM (a tangle of blood vessels) on the left side of his brain. He underwent an 8 hour operation and was on life support for two months.
Charlie is paralysed down the right side of his body, he can no longer walk unaided and can only say single words.
He was discharged from hospital early due to Covid-19 and is having private rehab therapy at home. It's hugely expensive and will be needed for many years to come, and so the family has been fundraising to help cover the costs.
One of the things they need most is rehabilitation equipment. With funds raised by Gala Bingo, we are very happy to provide some of the equipment he needs. We wish Charlie and his family a very Merry Christmas.