This month, Gala Bingo worked with 52 Lives to make something incredible happen for a 10 year old boy from Wales, called Mason.
In celebration of our year long partnership, GalaBingo.com decided to do something extra special. They asked people across the UK to nominate someone in need of a helping hand, and together we chose two people to help.
Mason, from Mid-Glamorgan, was nominated by his grandmother (and legal guardian), Beverly Price. Mason has cerebral palsy and epilepsy. He is blind, and has overcome meningitis twice. He is an amazing young boy who faces so many challenges on a daily basis, but still manages to maintain such a positive spirit. Beverley told us that Mason loves to go outside, but the garden at their home wasn't in a suitable state for him and, as much as they would love to, they sadly weren't in a position to fix it for him.
Thanks to support from GalaBingo.com, we just gave Mason's garden a complete makeover! His special new garden is like a sensory wonderland!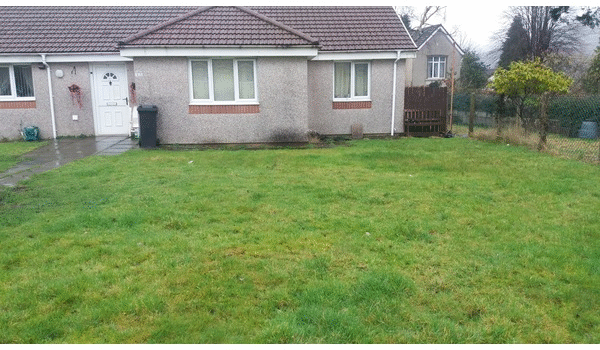 Mason's grandmother, Beverly, said: "This sensory garden means so much to us and to Mason. He loves to be outside, and will benefit so much from the different sounds, smells and textures within the garden. It will also mean we will be able to take him outside even if raining because it has a retractable shade."
Alison Digges, who is Managing Director of Gaming Brands at Ladbrokes Coral, said: "We know that it can be hard to see someone we care about go without something – it is one of the reasons we have been proudly supporting 52 Lives. We were delighted to arrange this special treat for Mason. His story really resonated with us, and, although it was an incredibly tough decision to make, we felt he was especially deserving."
Duncan James, musician, actor and GalaBingo.com celebrity friend said: "I was proud to be involved in helping to spread the word about this partnership and nomination campaign. Seeing the journey progress right through to the gift-giving stage has been a real pleasure. I hope that Mason and his grandparents thoroughly enjoy their new garden – all we need now is a bit of sunshine!"
Thankyou so much to everyone at GalaBingo.com for helping us to make this happen. You've changed Mason's life.
(The work was done by the very talented Jonathan Meredith Landscapes)