Today, we are helping an 80 year old lady from Greater Manchester called Winifred, who is in need of some kindness. Winifred was diagnosed with MS 30 years ago. She recently became wheelchair bound and has severe pressure sores on her sitting bone, so she has to have bedrest daily and visits from the district nurses. This has led to increased spasms in her arms and legs and she is in a lot of pain.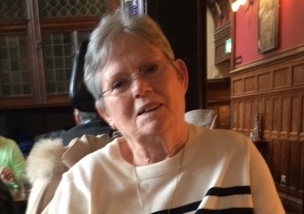 Winifred's only pleasure in life is watching her box sets and listening to audio books. But a few months ago she developed a problem with her hearing , along with pain in her head and sinuses...which means she can't even do that anymore. Winifred really needs to see an ENT specialist to get the problem sorted out, but the wait is almost 5 months. She also needs more physiotherapy to help reduce her pain and regain some mobility, but there is very limited physio available to her on the NHS.
We would love to bring some more joy into Winifred's life, and with funds raised by Gala Bingo, we plan to do just that. We will be paying for Winifred to see a private ENT specialist, as well as additional physiotherapy sessions to help improve her quality of life. We hope it helps Winifred to have a very Merry Christmas.