This month, 52 Lives and Gala Bingo are helping an incredible boy from Wigan called Joseph.
Joseph has NKH (Non-Ketotic Hyperglycinemia), a very rare life-limiting genetic disorder that severely affects his development.
When Joseph was born, he began deteriorating fast, and doctors told his distraught parents it was unlikely he'd make it out of hospital - if he even survived the first 10 days.
Well, Joseph is now nine years old and is doing remarkably well considering. Although he is severely disabled, battles frequent seizures, and is fed through a tube, he is exceeding all expectations and inspiring people all over the world - not just through his own bravery, but through his family's compassion for others.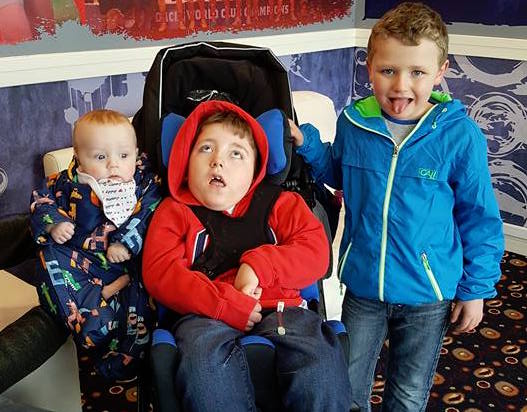 In October 2012, Joseph's parents, Paul and Emma, set up a charity called Joseph's Goal to raise funds for research into the disease that affects their little boy.
"Joseph is resilient and a real fighter, and we, in turn, are determined to fight for him," said Emma Kendrick, Joseph's mum.
"With approximately 15 children still surviving in the UK, and less than five hundred worldwide, it's one of the rarest genetic conditions out there, which means unfortunately it's also one of the most under-funded conditions.
"Every penny raised through Joseph's Goal can and will make a real difference, and we can't thank everyone who's helped us enough for giving Joseph and children like him hope of better treatment and, eventually, a cure."
We want to do something to help this incredible family and are very pleased to be donating £1000 to Joseph's Goal to fund research into NKH.
But we also want to do something special for Joseph...we have asked his family what Joseph would most enjoy, and will soon be fulfilling a wish for him...a holiday or something else Joseph's and his brothers would like.
To find out more about Joseph's Goal or offer help to the charity, visit http://www.josephsgoal.org