12 DAYS OF CHRISTMAS KINDNESS, THANKS TO GALA BINGO...
Today, we would like to help a young boy from Birmingham called Kian who has been battling illness since the day he was born.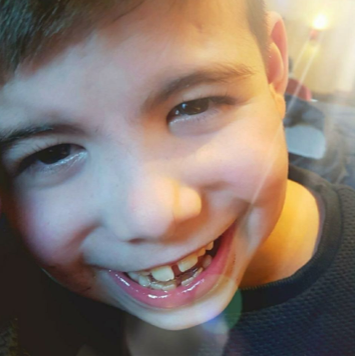 Kian was born prematurely. In his 7 years of life, he has had sepsis, 2 holes in his heart, a bleed on the brain, pneumonia, meningitis, and he has a rare genetic condition that causes issues such as hypertonia, autism and low blood sugars. Kian also has a condition that has caused severe nose bleeds and major bleeds in his left eye, which has left him blind in that eye. He had two strokes in August, leaving him with weakness on his left side which resulted in him breaking his leg. Sadly, earlier this year, Kian's condition was classed as terminal. His mum and dad don't know how long they have left with Kian. But they want to do everything they can to make the time he does have left as special as possible and fill it with fun and happiness.
Kian's mum, Kellie, said: "Despite everything, Kian is such a loving and happy child. I'm not just saying this because his my son but he has a constant smile and hug for everyone - and everyone who meets him falls in love with his nature."
Kellie was working as a part time nurse, but hasn't worked since Kian was diagnosed as terminal. His dad has also taken a lot of time off so they can all spend as much time as possible together.
This Christmas, 52 Lives and Gala Bingo want to do something extra special for Kian and his parents. We are going to be sending Kian some lovely Christmas presents, a Christmas card from England footballer Glen Johnson, and we will also be treating Kian and his parents to a weekend away, so they can spend some special time together as a family.
We wish them all a very Happy Christmas. xxx