Be Inspired
A place to share some of the amazing ways schools are helping to spread kindness.
Schools we have worked with all over the country have embraced the concept of spreading kindness...and continued to do amazing things long after our Kindness Workshops is finished. We want to share their ideas, and hopefully provide inspiration for other schools looking to do the same.
Do you have an amazing idea you want to share? Tell us what your school is doing!


Winsley C of E Primary School - Bath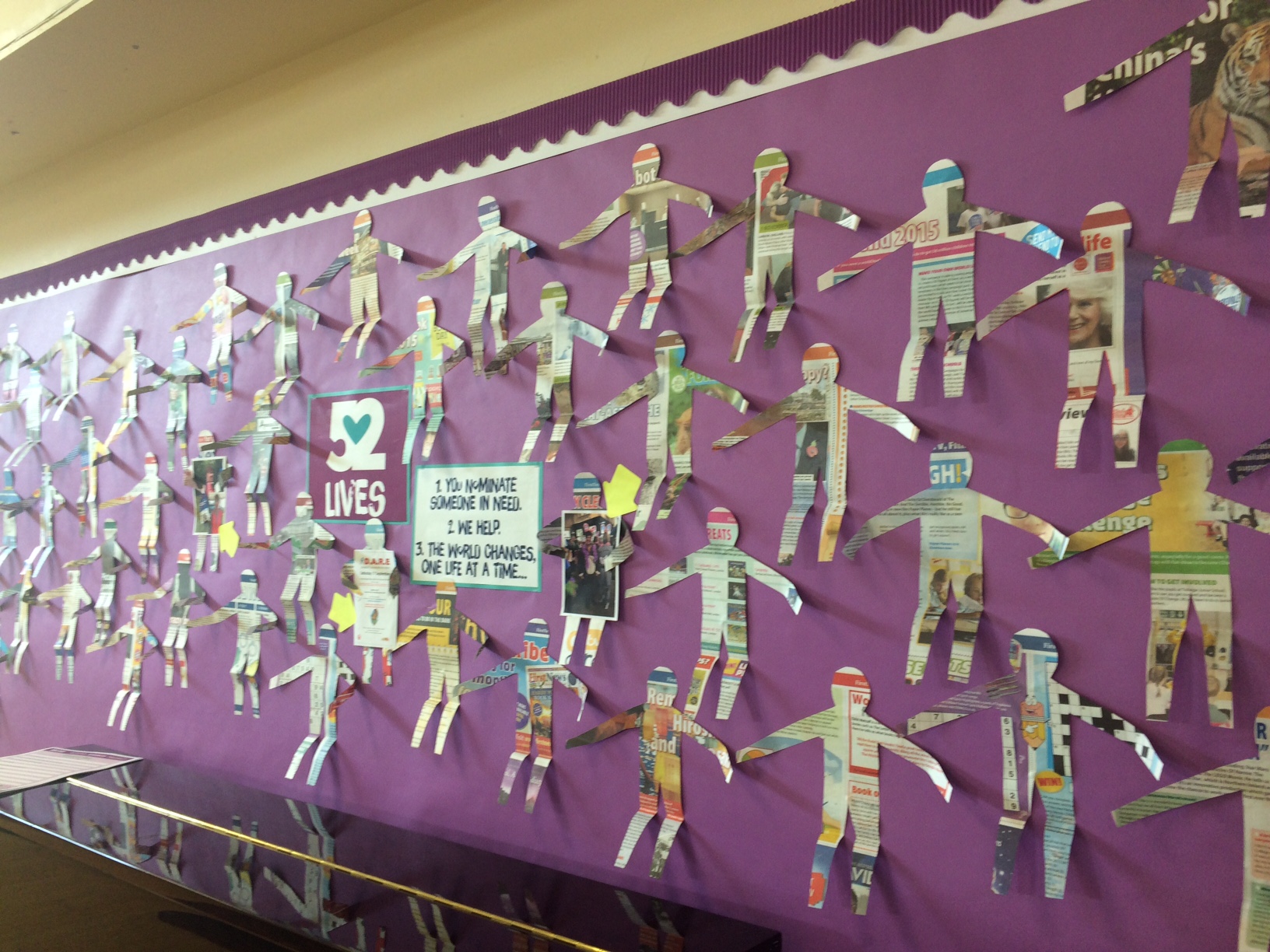 Head teacher: Becky Wilson
What They Did: Created their own version of '52 Lives', choosing 1 person in the community to help each week for an entire year.
How it Worked: The school created a 52 Lives board in their hall and did 1 thing each week to help someone in the community (whether it be donating to a food bank, a teacher running a marathon to raise funds to help someone, making cards for someone in need of kindness etc). It was discussed at assembly each week and at the end of the year, they looked back on everything they had done to help spread kindness during the year.
Top tips from the school: "Try not to be over-ambitious – clearing the ice from a colleagues car on a dark evening is as much appreciated as some of our grander gestures and really highlighted to the children that being kind is not just about raising money. Also, sometimes several kind things happened in one week so it can be that the 52 happens across the year but not always week by week – and that's fine!"